We make it easy-peesy to send immunity-boosting fruit to your teams. We build a custom ordering page where you set the budget and product menu and employees choose what they want and where they want it delivered. 
Here's How It Works
Tell us what you need
We work with you to create a program that can be fulfilled the way you want
Option 1
Product Selection: You choose which products to send staff
Order Fulfillment: You upload your staff address list to our secure servers and we take care of the delivery
Option 2
Product Selection: You choose a variety of products for staff to choose from and have them pick and opt-in for home delivery
Order Fulfillment: Your employees fill out a form on your custom landing page
"It really made me feel part of a big family that cares about me."
Includes 2-3 pieces of seasonal fruit, nuts and dried fruit, and a chocolate product from AlterEco.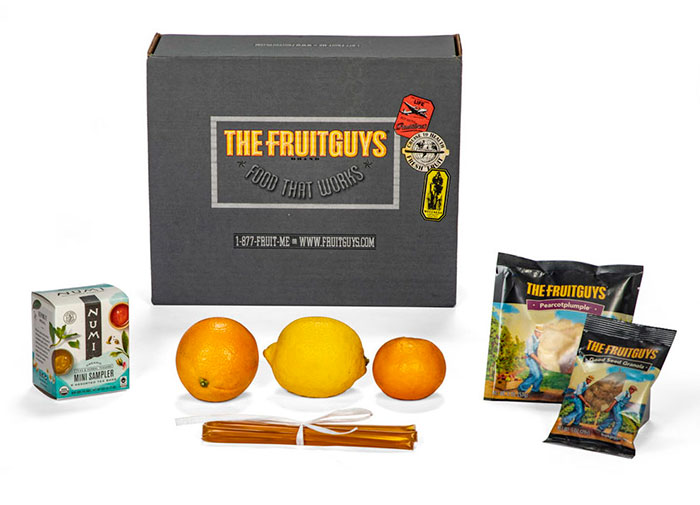 Numi Tea sampler box, seasonal fruit, snacks, & GloryBee honey sticks. 3 B Corps in 1 box!
Coffee from a B Corp regional partner, Glory B honeysticks, 3 pieces of seasonal fruit and 23 snacks. 3 B Corps in 1 box!
Just provide us with a few details and we'll get you started!
"*" indicates required fields